TLDR: If you know what you are doing and just can't get your maps to load:
1. Source overlay image must be less or equal to 1024 x 1024
2. Source overlay image must encoded as Not Progressive
Software
This guide will allow you to load custom satellite maps on your Garmin Fenix 5X with free software. In order to do this, you will need the following:
Thats it!
Google Earth Pro
Open google earth pro
Under "Layers" turn off terrain, and other features if you do not want them in your final map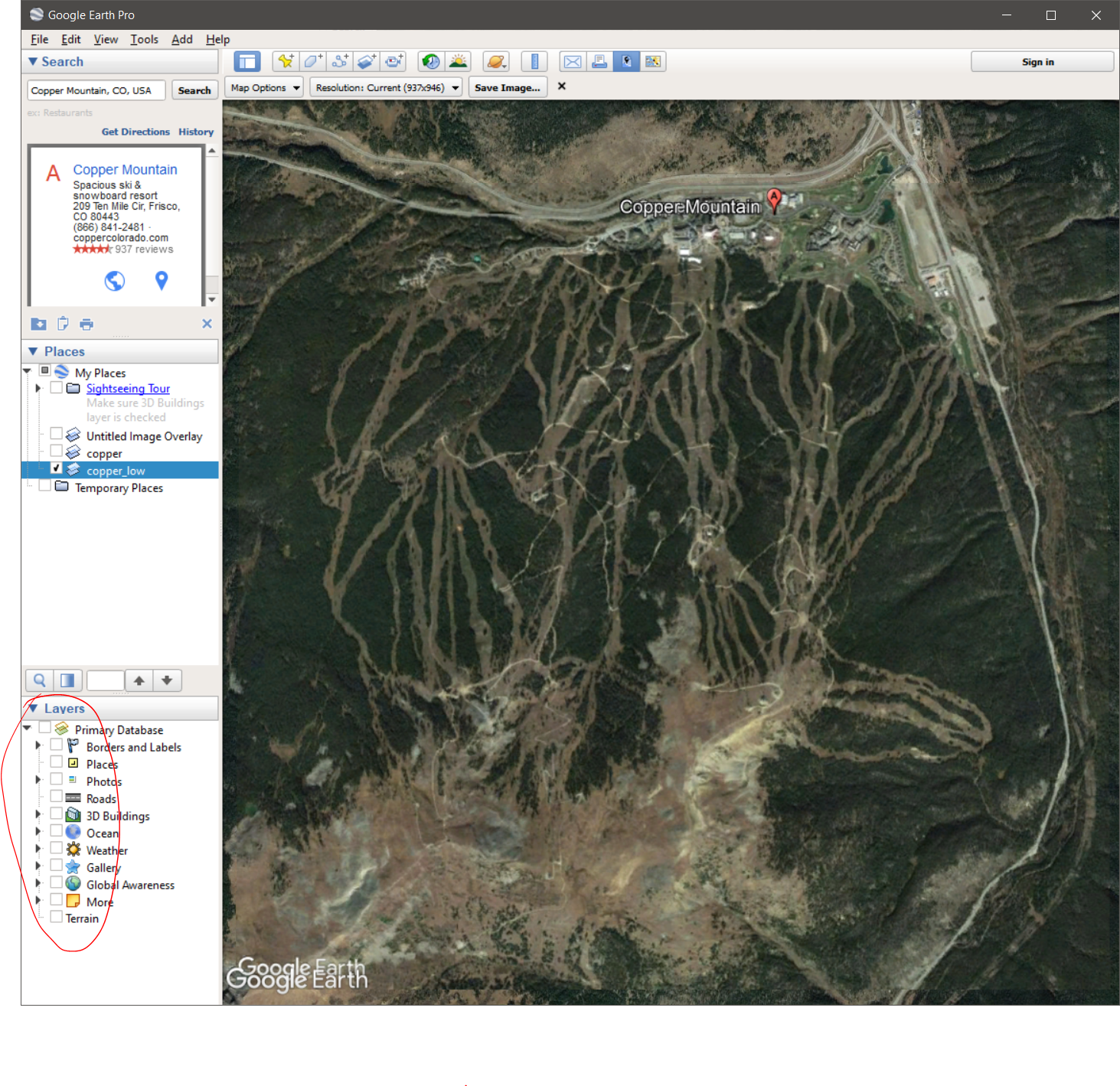 Select the Save image icon, and be sure your resolution is no more than 1024 x 1024 .
Anything above 1024 x 1024 will cause the map not to render on the device.

Turn off all the map options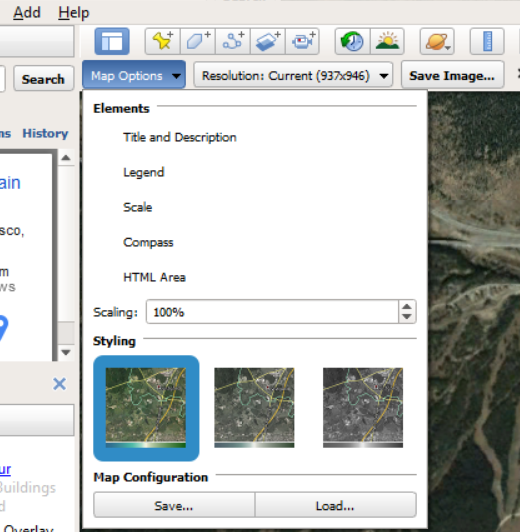 click Save Image
I will call my image copper.jpg
Gimp
Open Gimp
Open your image, in my case copper.jpg
Go to File then Export As
Then click Advanced Options
Make sure Progressive is Unchecked otherwise the Garmin unit will not load the map. Override your old image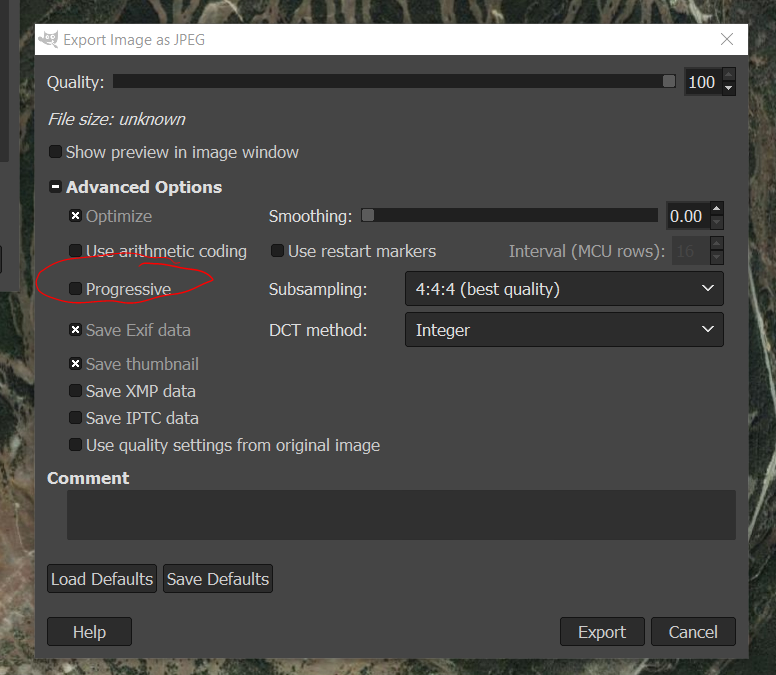 Back to Google Earth Pro
Back in google Earth, Click the Add Image Overlay button

Set the Name
Select the image you just exported
set the transparency to around 50%
Don't close this window yet! Just move it out of the way.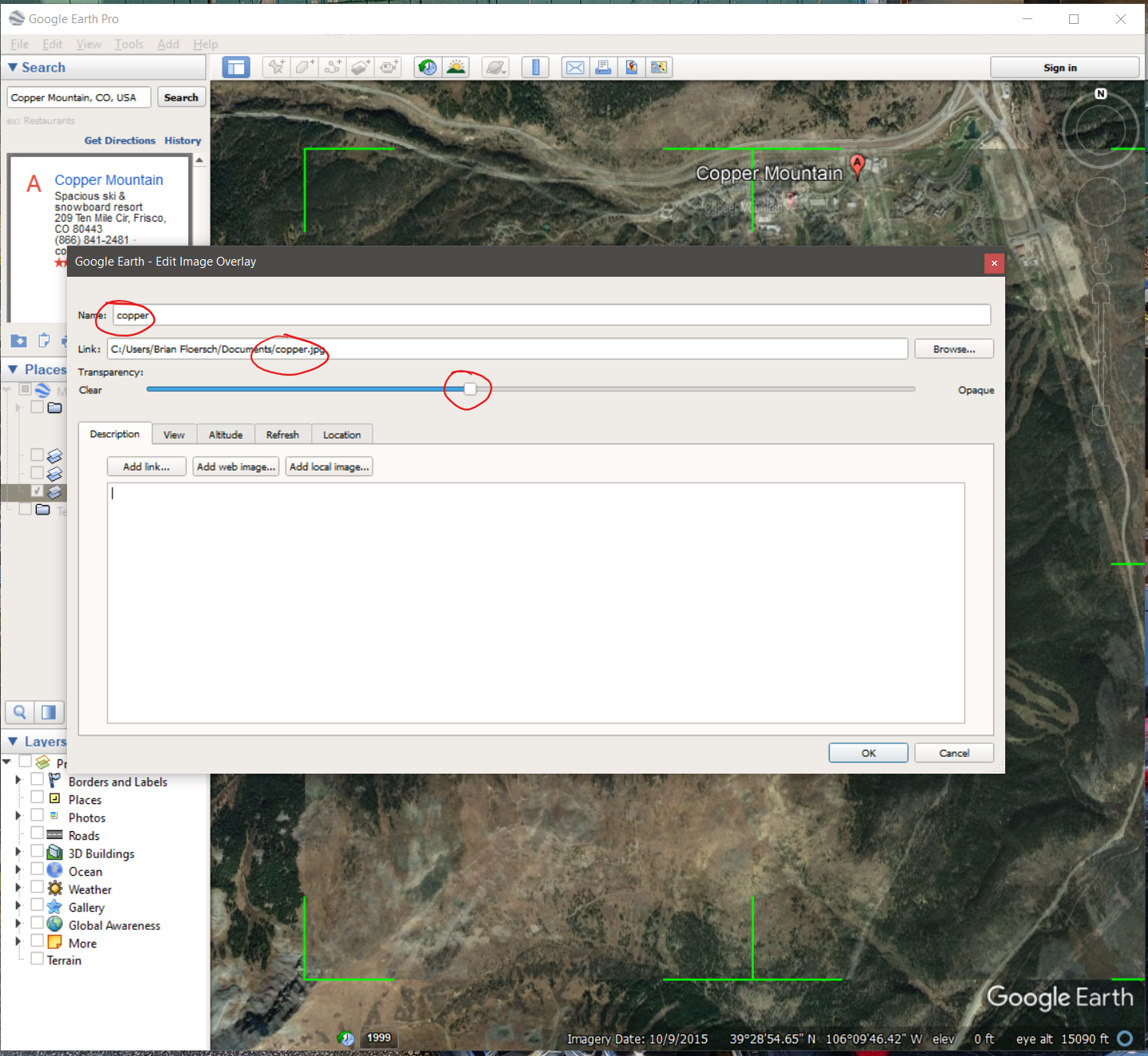 Align your image. At first it will be out of alignment.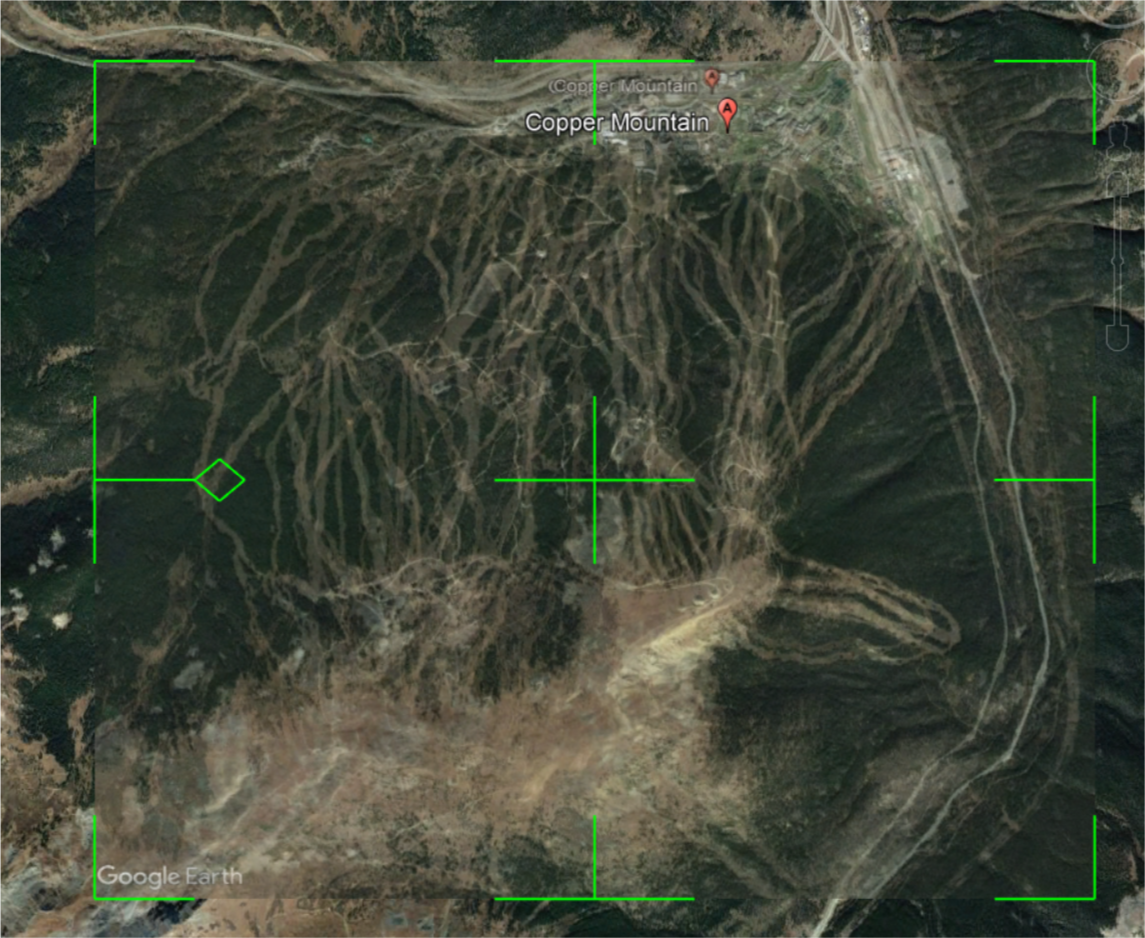 Once it is aligned you are done, you can click Ok to close the image overlay dialog.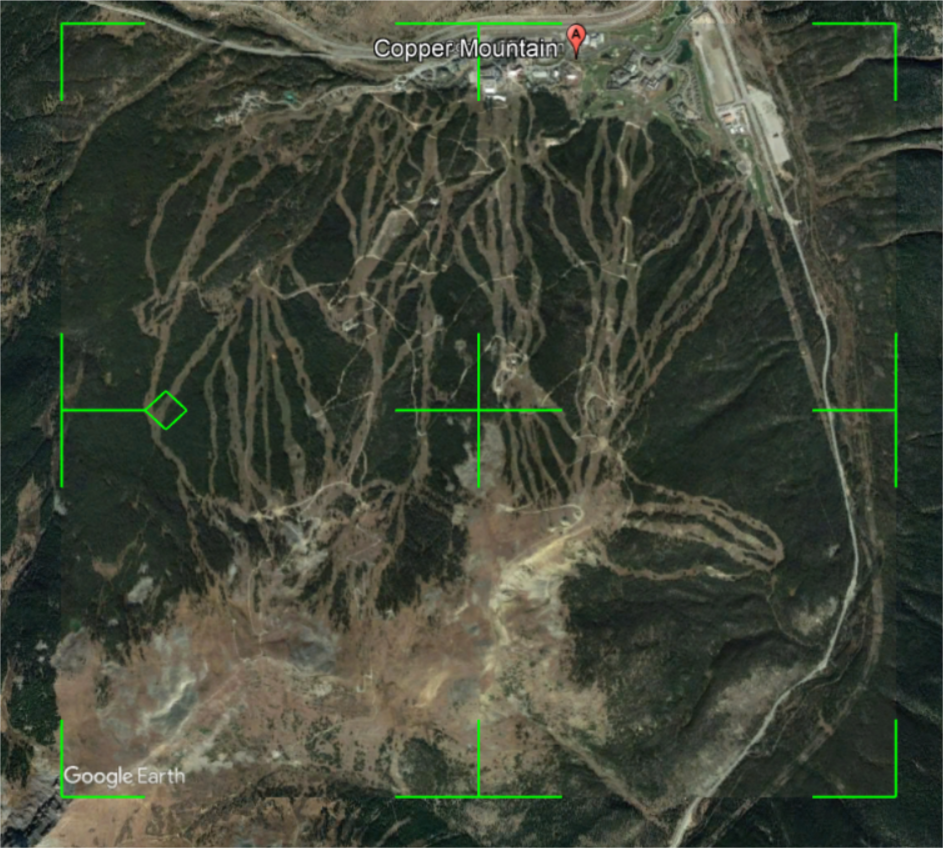 Right click on your new place and Save Place As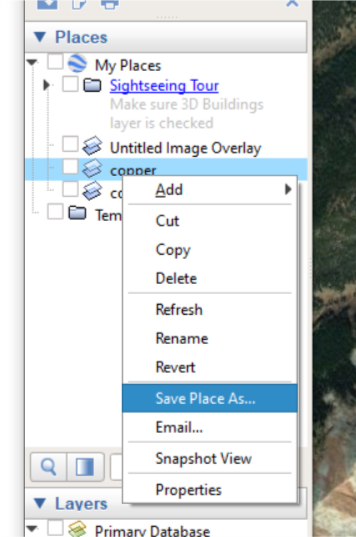 Save as type kmz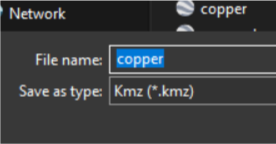 Upload to GPS
This is the easy part.
Plug in your Garmin to your PC
Navigate to /Garmin/CustomMaps and drop your new .kmz file in there.
Unplug the watch
On the watch navigate to Maps > Menu > Map Settings > Map > Configure Maps
At the bottom Custom Maps should be a new option.
Select it and ensure your map is enabled. Enjoy GPS maps from google!